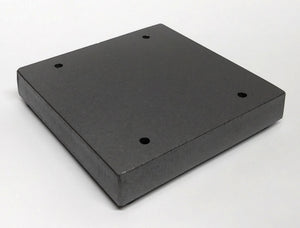 Single or Double Paddle Steel Base
 The perfect companion for our lightweight single and double paddles with a 4 bolt pattern.  The complete package includes 4 cap-screws, 4 washers, 4 nuts and matching hex key tool.
Made from 1/2" Thick A36 Steel.  The base is 3" x 3" and weighs 1.33 Lbs. 
NOTE: This Base is NOT for Pocket Paddles!